Parish of St Helier
Come and work for us! Join our team and we'll offer you excellent benefits, opportunities to progress and do new things, a work environment where you can truly belong, and opportunities to do meaningful work in the Parish of St Helier.
Unless otherwise stated, vacancies require candidates to be entitled to work or to have at least five years continuous residency in Jersey under the Control of Housing and Work (Jersey) Law 2012.
About us
Our aim is to improve and enhance the lives of those living and working in St Helier.

Our motivation is for St Helier to continue to be a vibrant, safe, engaging and attractive Parish where people choose to live, work and visit.
Jersey Living Wage Accreditation
The 'Living Wage' is a voluntary hourly wage rate that employers can choose to pay their staff based on real costs of living and sets it at the level needed to afford a basic acceptable standard of life.
We proudly became an accredited Living Wage employer in 2022, the first Parish in Jersey to do so. This means that we pay all our directly employed and contracted staff on Parish sites the Jersey Living Wage.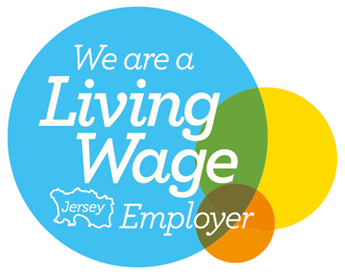 Current Career Opportunities
Don't worry if you don't see any roles you want to apply for now. Register your interest to allow us to contact you when a suitable role meeting your criteria comes along.
Register Your Interest